OET Preparation Book
Get ready for the OET with a guidebook endorsed by the test maker, CBLA.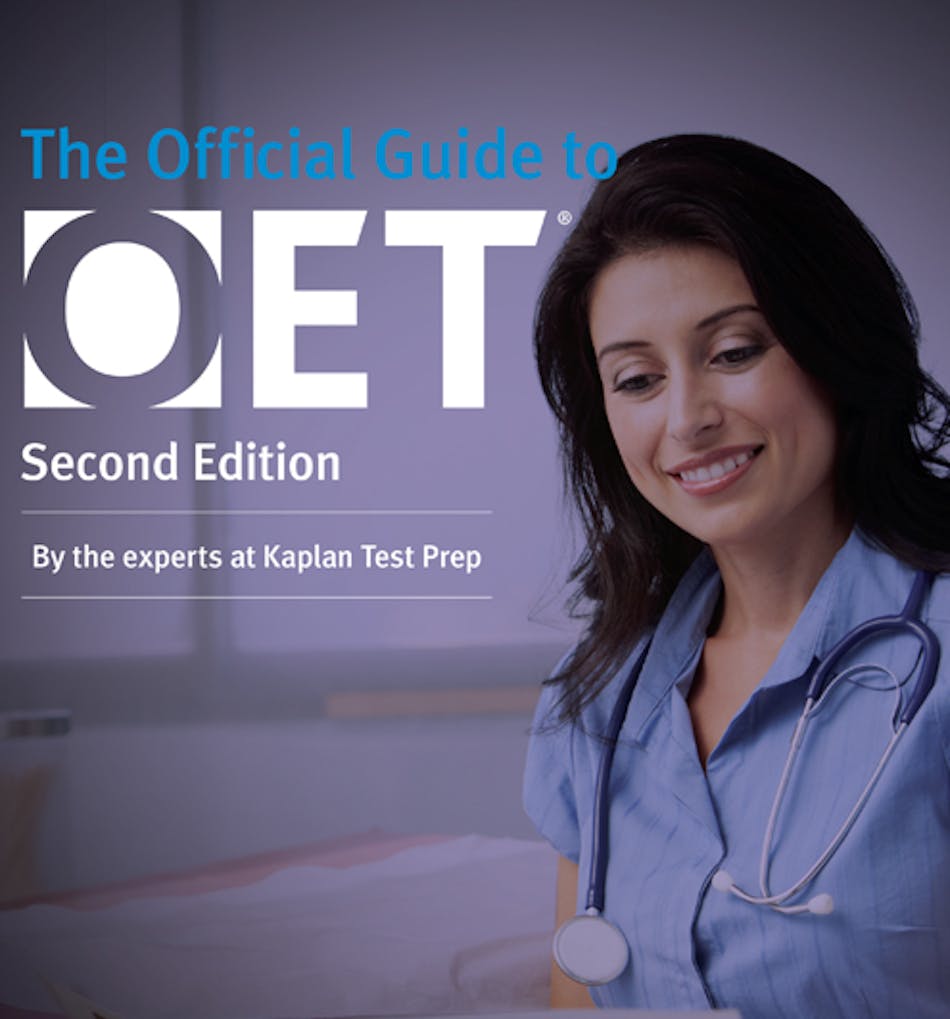 Official Guide to OET
By Kaplan Test Prep
200+ page guidebook with 1 full-length practice test. Suitable both for self-study and to complement classroom-based learning. Newly revised to reflect the changes made in August 2019 to OET test specifications and includes an updated and expanded writing chapter.
Buy on Amazon
Listen and learn
Online audio tracks optimized for realistic practice.
Practice makes perfect
Develop score-raising skills for every section on the test (Listening, Reading, Writing & Speaking).
Guiding you to success
Know what to expect, get self-study tips and much more.
What is the OET?
The OET (Occupational English Test) is an English language test for healthcare professionals who want to practice in an English-speaking environment. The exam is accepted across the majority of regulators, hospitals, and universities in the UK, Ireland, Australia, New Zealand, Dubai, Singapore, and Namibia.